"…Offers over 50 preprogrammed rhythms, if not a proper replacement for your deadbeat drummer."
– Rolling Stone
Now includes over 50 100 beats! DRUM BEATS+ is a simple and fun collection of drum loops for stress-free jamming and songwriting accompaniment. No assembly required! Ranging from 1 to 4 bars in length, these loops are great for casual practice, exploring song ideas or even live performances. Plug into Hi-Fi speakers for the best sound (or just play right from your device!).
SCREENSHOTS:
———————————-

———————————-
v2.0 FEATURES:
✓ Gorgeous, Simple Design
✓ Over 100 Built-in Drum Loops!
✓ Includes "Rhythm & Timing" Practice Pack
✓ Beat Pack Store
✓ Audiobus-enabled (input)
✓ AudioCopy (export beats) Copy beats to other compatible music apps. Learn more.
✓ Includes "Hit Song" Pack
(remakes of beats from 16 chart-topping songs)
✓ Easy Tempo Changer (60-190BPM, intervals of 5BPM)
✓ Tempo count-off (precount)
✓ Loud and Clear Sound (Professionally Mastered)
✓ Save Favorites
✓ Randomizer Button
✓ AirPlay (via system)
✓ Multitasking-enabled
———————————-
HOW IT WORKS:
1) Tap a beat to start playing.
2) Tap 'Tempo' to change the speed.
3) Tap 'Star' icon to save a favorite beat.
———————————-
WHY IS THIS APP UNIQUE?
Beats+ was created for those who simply need great beats fast without fiddling with machines or waiting on a human. The app store has plenty of drumkit simulator apps, as well as more complex beat-making apps – but for the musicians who just want great beats on-demand, there were no serious options – until now. And unlike other 'instant drum' programs or loops, Beats+ has been optimized for ease of use and creative accompaniment.
A VARIETY OF BEATS
Beats+ ships with 100+ loops created by a professional drummer and offers out of the box accompaniment for almost any types of music imaginable. Expandable packs cover even more ground with more genre variations, niche collections, or lesson specific offerings.
EASY TEMPO CONTROL
One-touch tempo adjustment. Each beat is sampled at the following speeds:
60 BPM
65 BPM
70 BPM
75 BPM
80 BPM
85 BPM
90 BPM
95 BPM
100 BPM
105 BPM
110 BPM
115 BPM
120 BPM
125 BPM
130 BPM
135 BPM
140 BPM
145 BPM
150 BPM
155 BPM
160 BPM
165 BPM
170 BPM
175 BPM
180 BPM
185 BPM
190 BPM
———————————-
TWO WAYS TO PLAY
1) Tap a beat name to play.
2) Tap the 'Randomizer' to quickly audition random beats. (Great for fresh inspiration!)
———————————-
BEAT PACKS INCLUDED:
+ STARTER PACK:
A collection of 16 must-have drum beats spanning rock, blues, jazz, as well as electronic. Think of this as the 'Pack of All Trades'.
+ HIT SONGS:
16 beats modeled after some of the most popular and easily recognizable songs ever recorded. Perfect for playing along to the hits or making entirely new creations!
+ POP-ROCK:
Whether you're looking to write your next hit song or just add spice to your practice, this pack offers 22 fun and versatile beats.
+ R&B ESSENTIALS (Free with 'Like'):
From slow jams to phat monster grooves, this pack is perfect for keeping things fresh and funky with 14 fantastically useful beats.
+ Break Beats:
Big, dirty and funky beats for versatile use.
+ Rhythm & Timing:
41 well-thoughout practice beats to help you master your rhythm, internal clock and dynamics. See ninebuzz.com/tips for more info.
———————————-
HIGHLY EXPANDABLE W/ 'BEAT PACKS'
– World Beats
– Blues Pack (2)
– Tambourines
– Country Pack
– Artificial Pack
– Latin/Jazz
– Jazz
– Metal
Add to your collection of loops with a growing selection of both free an paid content. Capture an entire genre, vibe, or specialty with a collection of beats that is as endless as your imagination!
Got an idea for a pack? Let's us know and we will create it!
———————————-
AUDIO TIPS
For best sound quality connect your iOS device to external speakers (such as a sound dock, stereo, computer, etc). Keep your device at 80% max volume to prevent distortion.
—————————————
CREATED BY MUSICIANS, FOR MUSICIANS!
—————————————
Search the site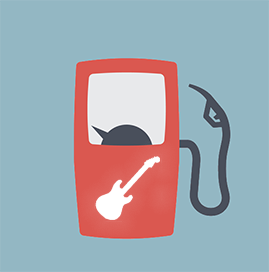 Fuel Up!
Sign up for our FREE Guitar Master's Club newsletter, a growing community based around mastering the art and science of great guitar playing. Stay connected!